Breaking the norm with creative CSS
12:30/13:10
Feeling uninspired and tired of constantly building the same layouts? Let's leverage the CSS superpowers you might have heard about before, but haven't already used. Let's explore new CSS features that give us a great set of tools and enable to do amazing things on the web! The future of web graphics and CSS as a design language is bright, and finally it will make us less dependent on the image editors. We're entering the new era with in-browser designing. Don't stay behind and get some fresh air of creativity directly in the web browser.
Language: English
Level: Intermediate
Agnieszka Naplocha
Visual Designer & Front-end Developer - Adobe
Currently I work @ Adobe, where I have an awesome opportunity to combine both Visual Designer & Front-end Developer roles. What fascinates me in the IT world are apparently not computers, but people! ;-) Sharing experiences (even failures) with others brings a lot of energy, motivation and enthusiasm to my work. This is why together with my friend we created The Awwwesomes http://theawwwesomes.org. We're currently organizing free HTML&CSS workshops for beginners in Warsaw which is super fun!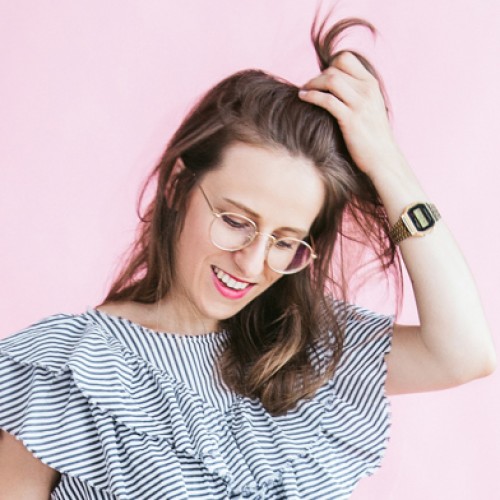 Go to speaker's detail